Property management software
for managing agents, property management companies
and property owners.
Unity is a cloud-based property management software, designed to help managing agents and estate managers streamline their operations and customer service. Reducing multiple spreadsheets and tracking documents into one unified, simple digital format.
Our cloud-based property management software can be used to manage residential complexes and estates, as well as commercial property like warehouses, hotels and office parks.
Use Unity to easily track, trace and report on all elements that go into managing multiple properties. From maintenance schedules through to tenant contact details, insurance information, and service providers.
As a property manager, you're taking on many different roles and most likely juggling a few balls each day. The Unity property management software is an easy-to-use system that keeps everything in one convenient place. Helping you stay on top of managing multiple properties at the same time!
Unity enables you to be organised, professional and efficient.
Manage Your Workload
Track and organize everything in one place. From maintenance work to special projects, Unity ensures nothing falls through the cracks..
Improve Operational Visibility
Instantly view all current and past work for each building/property you service. Plus, keep tabs on the performance of your team and third party vendors.
Save You Time
Pull up historical data within seconds, easily find contact details and quickly generate reports.
Streamline Communications
Set up custom, online portals for trustees, managers and residents at the click of a button. Simplifying approval processes, reviews and project resolutions.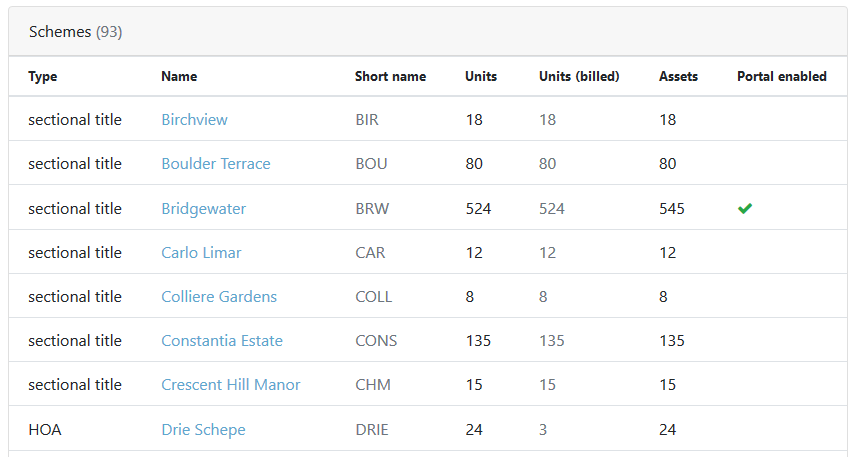 Multi-building management
Get a quick, comprehensive overview of exactly what is going on in each building/scheme that you manage.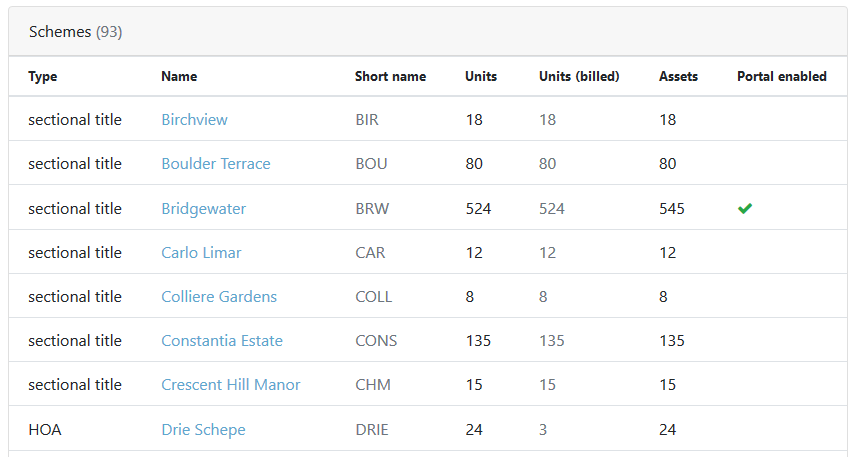 Per-building asset catalogues
Logically organise each building, complex or site. Keep records of previous projects done and monitor upcoming inspections and maintenance.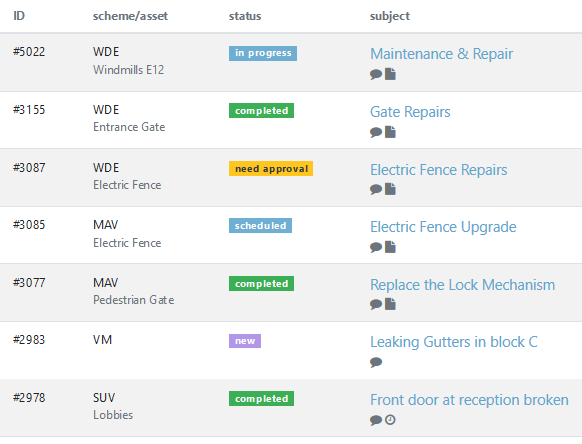 Ticket management
A fully-fledged ticket management system helping teams to track customer queries, maintenance work, projects and other tasks. Maintain a complete service history of every aspect of your buildings.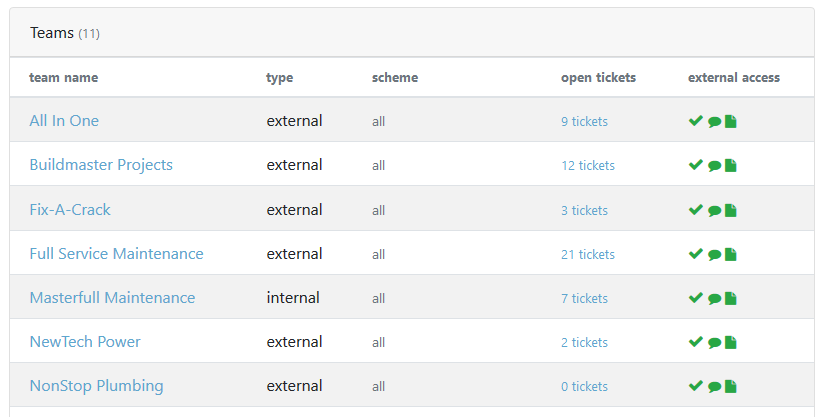 Handling vendors and contractors
Coordinate and communicate with third-party service providers with shared online access to completed and outstanding projects.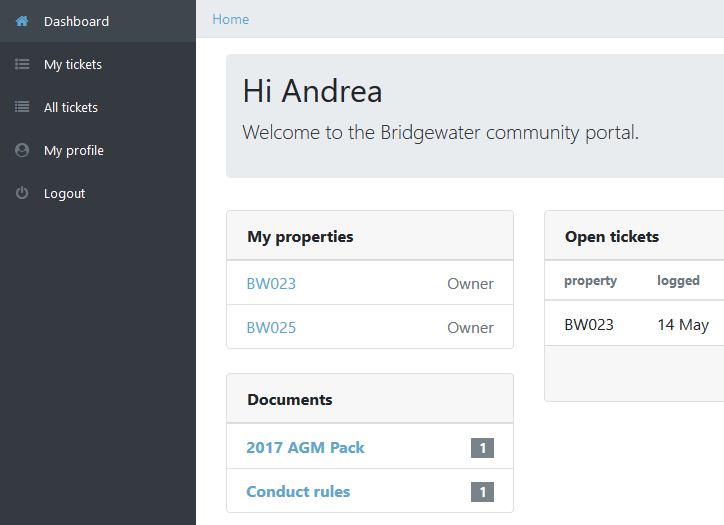 Online support portals
Create a web-based support portal for logging and tracking queries for trustees, residents, tenants and other relevant parties. Keep track of all communication and trustee approvals.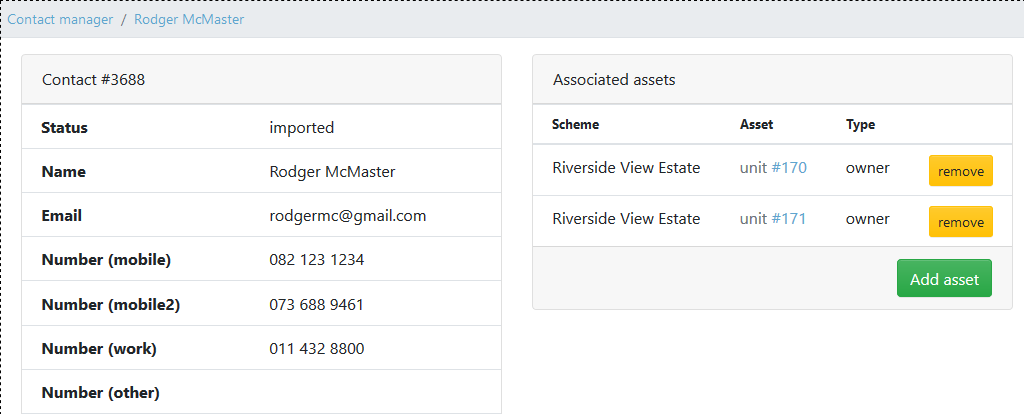 Contact management
Keep track of all contact information of relevant parties. Our powerful contact management functionality allows you to easily import and export all contact data.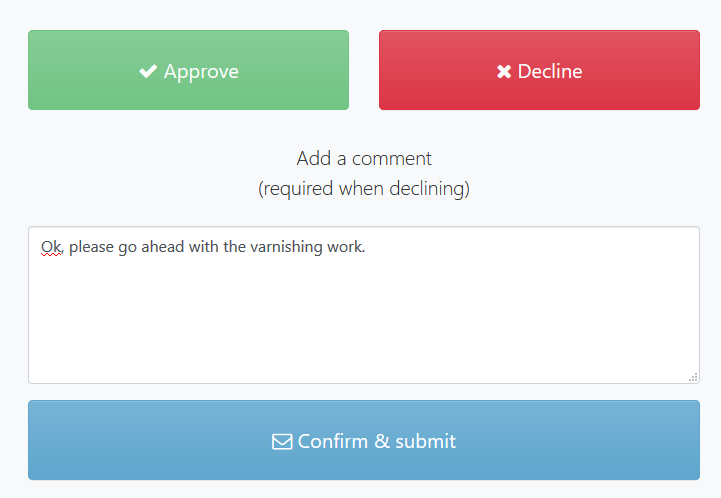 Approvals
Flexible, automated, email-based approval system allowing all relevant parties to easily approve or authorize a particular action or expenditure. While keeping track of all historical approvals.

General data management
Customize exactly what data you need to capture.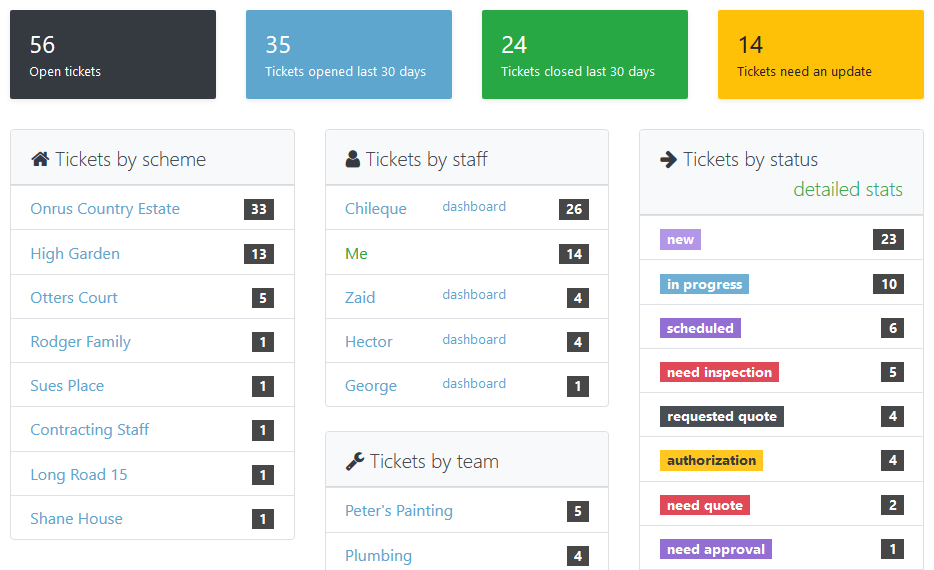 Dashboards and reports
Easy to use dashboard with quick overview of what is going on in your buildings. Generate reports with one-click.
"Flexible, automated, email-based approval system allowing all relevant parties to easily approve or authorize a particular action or expenditure. While keeping track of all historical approvals."
– Michele, Portfolio Manager
"Mentioning Unity in our presentations when we tender for a complex has given us the upper hand and I do believe that it's not just my fantastic personality but because when we explain the tracking which Unity offers the Trustee's and they immediately want our services for that purpose."
"Before Unity, it would all be paper trails, searching emails for hours trying to find history, searching documents, and trying to take my own human memory to remember what happened for that unit at that time."
– Brian, Portfolio Manager Team Lead
"I log every issue reported from a resident on Unity. It has helped me keep track of all the issues, and it is great if you need to add any extra details. It has also helped me, and the maintenance team, stay on top of things and not let things slide under the radar. Unity is great as you can update and add as much information as you want."
– Kyla Claassens, Effective Estate Management.
"Because Unity is a record keeping platform, it assists us with referring back to historical data / information which makes for ease of reference. It's helped us with staff handover, for example I filled in for a colleague while on maternity leave and Unity made the handover easy. We also use it in our tender pitches to give us a competitive advantage."