Buying into a sectional title complex comes with a few different responsibilities compared to owning a stand-alone house. Firstly, there's the general body corporate rules and common property best practices.
And then there's the fact that you're now living in a community and understanding that it's not just you making decisions about your place of residence.
Which, if this is something that concerns you, is often why you may start thinking about becoming a trustee in your sectional title complex.
Becoming a trustee will give you a fair bit of added responsibility, but it can also be extremely fulfilling to contribute to the maintenance and operations of your complex.
It's not a decision that you should take lightly. Between needing to understand the body corporate rules to getting familiar with a new load of jargon – you may not know where to begin!
If you're thinking about adding your name to the list of trustee nominations at your next AGM, read on to make sure that you're making an informed decision.
First things first – what is a trustee?
If you own at least one unit within a sectional title complex, you'll automatically become a member of the body corporate for your property (read What is a body corporate). Which makes you eligible to become a trustee.
Trustees, together with managing agents, are responsible for running the daily operations of the complex. Typically, you will not receive any compensation for becoming a trustee, as it is entirely optional and contributes to the greater quality of living within your sectional title complex.
Each trustee is generally tasked with overseeing a specific 'portfolio' or focus area which relates to the complex. You could be in charge of the gardens, general maintenance, or the finance, for example.
Though not a prerequisite, it's often useful to have a background in practical skills that can best assist with managing the complex. For example, it helps having someone with a background in finance to look over the financials. As well as someone with knowledge about insurance to make sense of the complicated world of sectional title insurance policies!
What are some of the actual roles that trustees take on?
As we mentioned earlier, trustees are generally there to take care of the general maintenance of the complex as well as the financials.
But, as Amanda Renwick (who has been a trustee on and off for nearly 20 years) says, "many trustees tend to add a little bit extra to their role, depending on what they like doing." Between small maintenance jobs like fixing fences to regularly sweeping the pool or giving the communal gardens a bit of extra TLC.
In terms of the body corporate rules, each trustee must:
Meet often to carry out tasks and discuss general complex matters.
Prepare and present financial report statements for presentation at the AGM, which will be done every year that you are a trustee.
Make sure the sectional title complex is insured correctly and appropriately.
Enforce conduct rules, as well as enforcing strict adherence to the budget.
Maintain the common property within the sectional title complex.
Communicate and consult with the managing agent at all times, including tenants of the sectional title complex.
Be familiar with the Sectional Titles Act.
A few practical examples of trustee responsibilities:
Dealing with complaints between residents within the complex.
Approving new pets within pet-friendly complexes.
Seeking at least three quotes for whenever maintenance is required and selecting the contractor.
Being on-site to deal with any issues when contractors are on the property.
Making sure that general maintenance is kept up. For example, organising the yearly termite extermination.
Communicating with your security company whenever there are any issues.
Overseeing the complex financials.
Regularly communicating with residents regarding updates within the complex. Whether it's through monthly newsletters or a community Whatsapp group.
Deal with owners who are in arrears, including chasing payments.
Check and manage property levies, including checking for up-to-date payments and using these payments effectively.
So, now that you know a bit more about what would be expected from you, let's talk about whether you'd be a good trustee (because, let's be honest, it's not for everyone).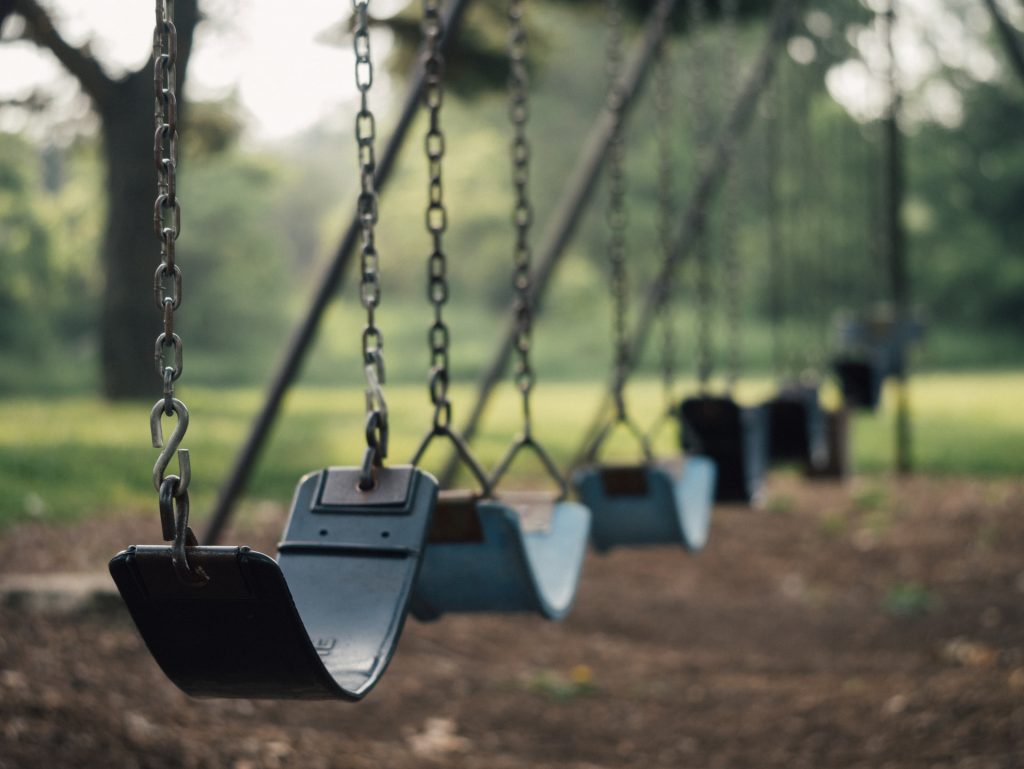 A few good reasons why you'd want to become a trustee
The main benefit of being a trustee is knowing what is going on in your complex.
"It's important for people to understand where the money is going, that it's being looked after, and that people are following the procedures," says Amanda. "It's your home, but it's also your investment, so it's a good idea to make sure that there's nothing dodgy going on."
After all, you're going to want to sell your unit one day. And you want to make sure that the complex is in good standing.
As an owner, you have a vested interest in your complex. So, it's a good idea to be in a position where you can have your say.
For others, you may decide to be a trustee to have something to put on your CV or LinkedIn profile as a testament to your character.
With this in mind, to be a good trustee, there are a few characteristics that you should have.
What makes a good trustee
If you're somebody who tends to react first, think second. Being a trustee may not be for you.
"You need to be able to take a step back and decide what is best for the complex. Because sometimes, what is best for the complex is not best for you," says Amanda. "You have to remember that you're one in X amount of units."
Think of being a trustee as a form of servant leadership. You're doing it for the betterment of the other residents within your estate, not for yourself.
It's also important to note that being a trustee will certainly not win any popularity contests. It often involves difficult decisions, including some you may not agree with. You need to be comfortable with dealing with conflict. Including bringing CSOS in when needed.
"When you're a trustee, everybody hates you," says Amanda. "You'll never please everyone. Whatever you do, somebody is not going to be happy."
Being sensitive is not going to get you very far. You need to be okay with being the bad guy sometimes.
You also need to think about how you're going to contribute.
If you're someone who's away a lot, or hardly ever home. Don't sign up to be the maintenance trustee. You could rather volunteer to take on the finance or communication portfolios.
A few other key characteristics of a good trustee include:
Being responsible.
Being trustworthy.
Being a people-person.
Taking initiative.
A good communicator.
Having a balance of various skill sets
And now onto the less glamorous side of being a trustee.
A few good reasons why you wouldn't make a good trustee
"A lot of people become a trustee because they want something specific, for example damp proofing," says Amanda. "They come on and push their own agenda. Or try and push their own contacts for contractors."
Obviously, this isn't fair. As said earlier, you need to think about the complex as a whole and not just your own unit.
If it's only your unit that is experiencing damp issues, for example. It's not in the best interest of the complex to do damp-proofing for the entire estate. It will cost a fortune, and there's probably more pressing issues to be tackled.
Then there's the issue of time:
"After becoming a trustee, I very quickly realised that it wasn't for me purely from the amount of emails flooding my inbox," says Mike Lang. "I just didn't have the time to deal with it all on top of my work commitments."
Not all sectional titles are the same, and neither are the residents. Some will be a breeze, with a naturally easy group of people, while others will bring endless issues. Many of the complaints arise from personal issues, which all depend on the types of people living in the complex.
What's the process of becoming a trustee?
In order to become a trustee, you'll need to be nominated in writing by a fellow unit owner at least 48 hours before your next sectional title AGM (annual general meeting). If there are too few nominations before the AGM starts, owners are allowed to nominate a trustee with their consent at the AGM itself. In addition, a chairperson will need to be elected within the trustees.
Additionally, you are ineligible for trusteeship if you are in arrears with levy payments. You need to have paid in full before you can consider becoming a trustee.
Then there's the understanding of the body corporate rules.
Before you run for election, there are a few body corporate rules that you should know about. Most body corporate rules in South Africa are similar, and take after the Sectional Titles Act of 2011. There's also no limit to the number of terms that a trustee can serve.
"You're dealing with X number of people. People of different ages, different backgrounds and different ideas of what is right and wrong," says Amanda. "You need to understand the basic conduct rules to keep things on a firm footing."
So, should you be a trustee within your sectional title complex?
The answer to this is… maybe! It's entirely up to your own circumstances, and the specific state of the complex where you reside or own a unit.
If you are already fairly busy, are generally satisfied with how your sectional title complex is being run, and if you have faith that current or new trustees will keep up the good work, then there probably isn't a big need for you to get involved.
However, if you are noticing issues within your complex that are unresolved, you are unhappy with the current trustees or you feel that you would make a bigger impact on running operations more efficiently, then it's a great idea to get involved.
In addition, you may have in-depth knowledge about a specific portfolio or perhaps you are a professional accountant while there are no other accountants running for trusteeship. If you know you can provide skills that are lacking within the current trusteeship, you may want to step up to fill in the knowledge gap.
At the end of the day, it's in your best interest to see to it that your complex is running smoothly. It's also your investment on the line if you feel like your current trustees are missing the mark.
We believe that being a trustee is not for everyone. You should think about your spare time and energy at present, and have a hard think about if you can willfully devote much of this to becoming a trustee.
The decision is yours!
Already a trustee? Here's how you can make your life easier!
Do you need some extra help with sticking to your body corporate rules in South Africa?
At Unity, we strive to make life simpler for trustees and body corporate members alike. From ticketing daily complaints to tracking the progress on current projects and doing online quote approvals. Having a digital record of the comings and goings within your complex is the only way to go!
Contact us today to discuss how our software can make your life easier.